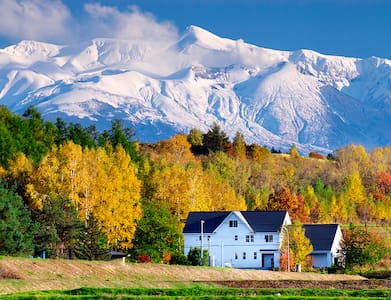 SUPERHOST
Seomra príobháideach · 5 aoi · 5 leaba · 1 seomra folctha príobháideach
A)Guest House Itoh 快適な安らぎ・別荘感覚・静かな小さなお宿。
★★ Limited to one group ★★ 1st floor (3LDK) Entirely reserved (Please make a reservation from 2 or more people) Special sweet rooms can be reserved for groups and families! Experience living in the country !! The stars in the night sky look beautiful. Breakfast is a service! ! (AM7-AM8: 30) Free parking available! !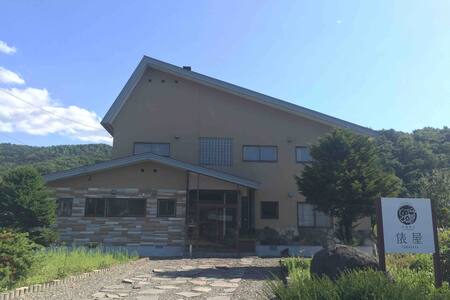 SUPERHOST
Teach iomlán · 10 n-aoi · 10 leaba · 1 seomra folctha
俵屋TAWARAYA -magnificent view of Asahidake Biei-
You can relax at spacious traditional Japanese house surrounded by beautiful nature of Asahidake mountain and rural landscape. 【access by car】 ・Biei city - 20mins ・Blue pond - 30mins ・Asahiyama Zoo - 30mins ・Asahikawa Airport - 30mins ・Asahidake montain- 30 mins ・Hill of Biei - 20mins ・Furano City - 45mins ・Tomita Farm - 50 mins
It boasts a spacious living room with a nice view. Winter season is very cold and snow. There is a kitchen, dishes, there. You can cook.Free coffee etc is prepared. It is 4 km from Kamifurano Train Station .From the station there is an ascending slope of gravel road. You can not come by foot. There are four convenience stores in the town of Kamifurano. Please visit next door cafe sariri, you can check in our house. Sariri cafe is close at winter.