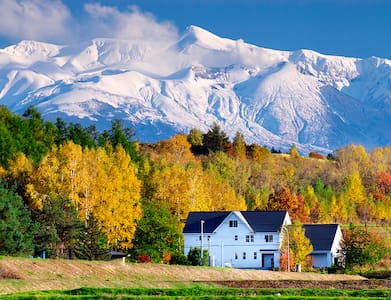 SUPERHOST
Seomra príobháideach · 5 aoi · 5 leaba · 1 seomra folctha príobháideach
A)Guest House Itoh 快適な安らぎ・別荘感覚・静かな小さなお宿。
★★ Limited to one group ★★ 1st floor (3LDK) Entirely reserved (Please make a reservation from 2 or more people) Special sweet rooms can be reserved for groups and families! Experience living in the country !! The stars in the night sky look beautiful. Breakfast is a service! ! (AM7-AM8: 30) Free parking available! !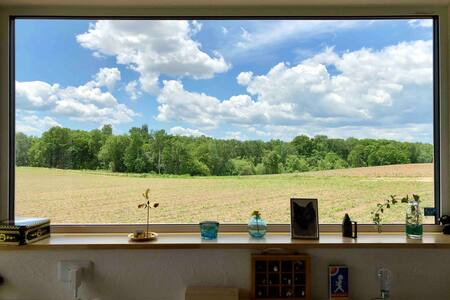 SUPERHOST
Teach iomlán · 4 aoi · 3 leaba · 1 seomra folctha
Private 2nd Floor & Land / Stay with host family
IMPORTANT NOTICE ------------------------- As of the end of June, we have been out of business for 4 months due to corona virus issues. In March, a new baby was also born. Due to our hosting style, a reservation with us requires a good understanding of this situation. Depending on the current situation, reservations are limited for cleanliness and safety. Please inquire before making a reservation.
Comfortable private flat for 1 group. Newly open in July 2nd! <Location> located in the the middle of Asahikawa. Very convenient location! Free wifi & Free parking. Easy to access! <Access> -Walkable from JR Asahikawa terminal station. -15min from the station, 10 min from the downtown area by walk. -5min from the station by bus or taxi. <Biei> -Biei downtown...30min -Blue Pond...45min -Famous trees...30min <Furano> -Furano downtown...1hour. -Lavender Farm(Tomita Farm)...45min